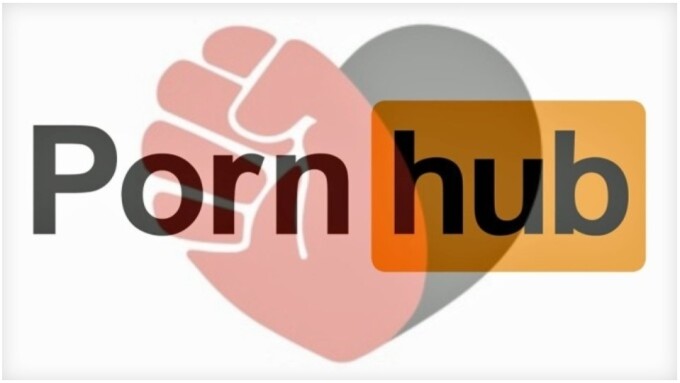 LOS ANGELES — Marking International Women's Day on Sunday, Pornhub has donated $50,000 to Sex Workers Outreach Project — USA (SWOP-USA) to establish a partnership that will promote and fund a variety of initiatives and services that directly benefit the sex worker community.
"Today, sex workers are often stigmatized, marginalized and criminalized and face constant discrimination, violence and abuse. To help eradicate this prejudice and injustice, we're proud to announce an official partnership with SWOP-USA and a $50,000 donation," said Corey Price, VP of Pornhub. "We look forward to working alongside SWOP-USA to spread awareness and educate the public and policy-makers on the direct and institutional harms committed against sex workers and their communities."
International Women's Day was first celebrated in 1909 to acknowledge and celebrate working women worldwide. "It should come as no surprise that this day carries great significance for sex workers, and while not all sex workers are women, the importance of highlighting that sex work is work remains," explained a SWOP-USA representative.
"On December 17, 2019 Pornhub donated$10,000 to us to honor and uphold all the sex workers that we lost in that year," said the rep. "They recently approached us looking to establish a more formalized partnership beginning with International Women's Day. In our internal discussions about this partnership, the first and most important aspect that came to us is that we want to ensure that this generous donation is reinvested into the sex worker community and in direct services to sex workers. We are thrilled to announce several forthcoming projects."
Those projects include a national pilot program for a sex worker bailout fund, in collaboration with SWOP Behind Bars.
"During the recent Super Bowl in Miami, SWOP Behind Bars was able to assist in the release of 83 sex workers who were targeted for arrest under the guise of anti-trafficking strings," explained the rep. "The specter of arrest is something that hangs over the heads of so many sex workers, and the violence of being separated from friends and family and potentially losing housing or other employment is inexcusable. As we continue our fight for full decriminalization of sex work, being able to get sex workers out of prison sooner on bail is an essential harm reduction."
The Pornhub donation will further fund SWOP-USA's Community Support Line at (877) 776-2004.
"We have seen nearly a doubling of calls to our CSL, year-over-year, since the passing of SESTA/FOSTA," the rep notes. "We have been operating the CSL on a shoestring budget for a long time, and this will allow us to expand both our staffing and the research project that SWOP Behind Bars has been conducting for over a year on the coalition between human trafficking and the prison industrial complex.
SWOP-USA will also join other sex worker communities to create educational content for Pornhub's Sexual Wellness Center with a specific focus on raising awareness about the fight to decriminalize sex work and "the intersectional violences and oppressions that are compounded for black and brown sex workers, especially trans sex workers," the rep explained. "We will reach out to a variety of sex workers who are most directly impacted by criminalization and compensating them for their time and expertise in creating this content."
SWOP-USA enthused about the community-building opportunities presented by the new venture.
"We are very excited to move forward in this partnership with Pornhub in mutuality and collaboration," a rep said. "For too long the gap between sex workers and companies that make direct profit from our work has been vast. We believe that this is one of the first steps in moving in tandem as sex workers and institutions to fight for the rights and dignity of all sex workers and to fight for full decriminalization."
"On this International Women's Day, we are thrilled to embark on this new journey and hold up sex work as work."
Click here for additional details about SWOP-USA's Community Support Line and other sex worker resources and follow the org on Twitter.
Find Pornhub's Sexual Wellness Center here.